Permits Foundation Resources
Permits Foundation has created a number of resources which you might find useful. These resources are divided into a media section and a publication section.
You can also click here for a list of external international surveys that we feel highlight the importance of dual careers and partner employment in global mobility.
Media section:
Click on the images below to access our videos and podcasts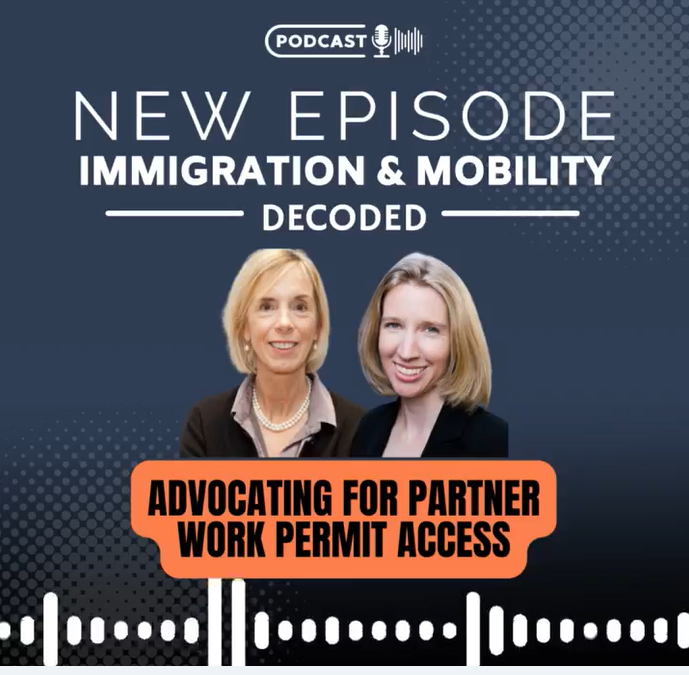 Permits Foundation's Director Helen Frew and Permits Foundation Coordinator Françoise van Roosmalen join Envoy Global's weekly podcast, Immigration & Mobility Decoded, to discuss the Foundation's work and impact.
June 2023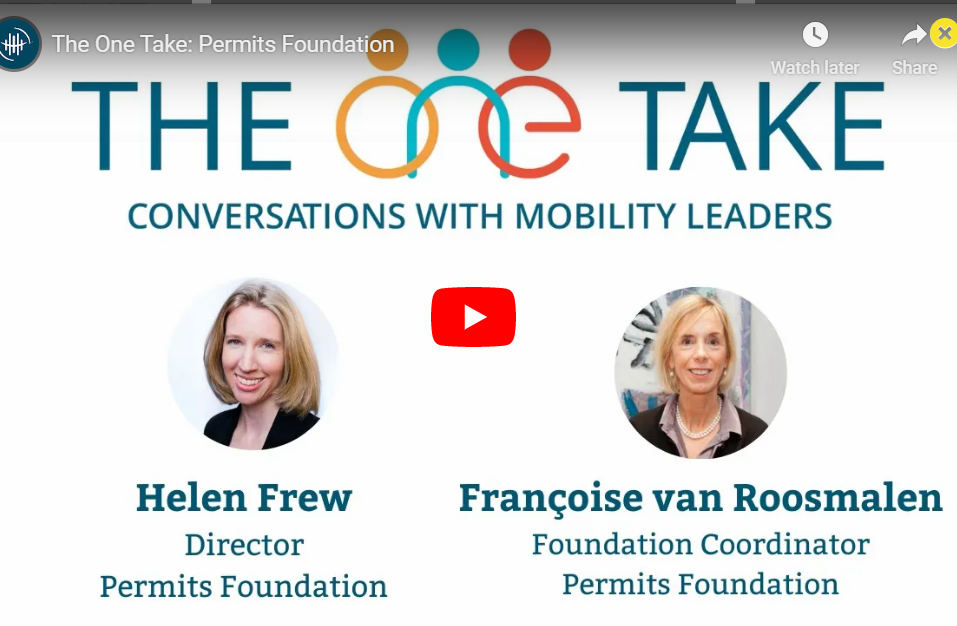 Publication section:
Click on the images below to read each publication.
| | | |
| --- | --- | --- |
| | | Part 2 of the Permits Foundation International Dual Careers Survey Report 2022 reflects the views of spouses and partners of highly-skilled international professionals during a period where organisations, employees and their families were rapidly adapting to new ways of working. It gathered feedback from 730 spouses and partners, with representation from 67 nationalities, in 103 host countries and with 130 employers cited from both public and private sectors. |
| | | Part 1 of the Permits Foundation International Dual Careers Survey Report 2022 reflects views and experiences of global mobility professionals during an important period of change. It attracted responses from 128 participants from over 64 private and public sector organisations, employing almost 4.5 million people. |
| | | Permits Foundation – An Introduction Slideshow – this slideshow outlines our aims, strategy and successes, as well as key points from our global surveys. If you would like to use our slides in your own presentations, we will be pleased to send you a copy in PPT format. |
| | | Earlier surveys |
| | | The Permits Foundation Brexit Survey (June 2018) looked at the impact of Brexit on EU citizen employees, with a focus on family members during the transition phase and beyond. It was completed by HR and mobility managers in 74 companies, research institutes and universities in the UK. |
| | | The Impact of Removing the Unrestricted Right of Dependants to Work in the UK (2015): This survey of 1063 expatriate employees was created in response to a review of the Tier 2 visa route by the Migration Advisory Committee (MAC) as part of a Government drive to reduce immigration levels. To read all of our respondent comments, please click here. |
| | | International Mobility & Dual Career Survey 2012 – Permits Foundation surveyed over 177 leading global organisations (employing almost 7.5 million between them) to look at the challenge of dual careers and its potential impact on business success, with some very compelling findings. |
| | | International Survey of Expatriate Spouses & Partners 2008, Summary Report – this survey examines the views of 3,300 expatriate spouses and partners in 117 host countries, and provides evidence that a lack of employment opportunities adversely affects global mobility of international employees. You can also download the Full Report here. |
| | | |