Satish Pai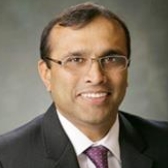 Managing Director Hindalco at Aditya Birla Group
"We live, work and operate in a global environment. Just as the need for good talent is a commonality across several geographies, so is the need felt by individuals for work support in local environments. Permits Foundation supports both, organizations and individuals, in this regard. Organizations get access to a quality talent pool, and spouses and partners get access to workforce opportunities. I believe this is a much-needed solution that will enable companies, individuals and local economies to thrive."
After taking charge as the CEO of Hindalco's Aluminium Business in August 2013, Satish Pai was the driving force behind three mega green-field projects that established Hindalco as among the biggest producers of primary aluminium in Asia. He is also on the Board of Hindalco subsidiary Novelis – the world's largest aluminium rolling and recycling company.
In February 2014, Satish was appointed as the Deputy Managing Director of the company and was entrusted with Hindalco's copper business. He became the Managing Director of Hindalco (including the Novelis business) in August 2016, where he oversees the Indian metals business and guides Novelis' operations globally.
Prior to joining the Aditya Birla Group, Satish worked with Schlumberger based out of Paris. Over the course of his 28-year illustrious career with the MNC, he held various important positions and was responsible for Schlumberger operations globally.
Satish holds a patent in directional drilling. He received the Distinguished Alumni Award by IIT in 2017 and was conferred the Doctor of Letters Honoris Causa (D.Litt) by Ajeenkya DY Patil University in 2020.
Satish serves as Director on the boards of Aditya Birla Management Corporation Pvt. Ltd. and ABB, Zurich. He is the Vice Chairman of the International Aluminium Institute, the Vice President and Chairman – Non Ferrous, Indian Institute of Metals,Vice President & Chairman of the Government Affairs Committee of the Aluminium Association of India and Chairman of FICCI's Non-Ferrous Metals Committee.
A great believer in all-round development and fitness, Satish plays badminton and squash and works out regularly in the gym.